Upcoming Course dates
Byron Bay, NSW
NOVEMBER
Reiki 1 and 2  November 7-8
Book via Chicchan using the contact form or call 02 66 843 467
Vibrational Healing with Crystal Singimg Bowls  November 28-29
Book via Chicchan using the contact form or call 02 66 843 467
JANUARY 2021
Crystal Awareness™ January 29
Crystal Dreaming™ January 30-31
Teachers Raym and Chicchan
Brochure here.
Book via Raym using the contact form or call 02 66 843 467
Course details below...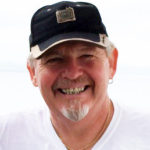 Crystal Dreaming™ Practitioner training course (2 days)
Learn how to guide others safely into a deeply altered state, accessing the Superconscious, past, present and future, with Raym. Crystal Awareness is a prerequisite for this course.

Dates and locations of upcoming courses here
Crystal Awareness™ Foundation course (1 day)
Understanding crystals and how they affect our energy. Working with crystals for personal growth, healing and balance. Learn how to expand your consciousness and enhance your environment and relationships, with Chicchan. A prerequisite for Crystal Dreaming™ students.
Reiki 1 and 2, Reiki Mastery with Chicchan
Reiki is a form of "hands on" Spiritual healing developed at the turn of the century by Japanese theologian Dr Mikao Usui. In this gentle system of healing, the subject usually lies down during the session and the practitioner channels Divine healing energy through their hands to various parts of the body. 
Reiki is divided into three levels of attunement, which may only be passed on by Reiki Masters. 
Level one is appropriate for anyone wishing to share healings with friends and family. The student is attuned and taught a system of placing hands on the body for healing self and others. 
Level two is more appropriate for healing practitioners who plan to use this ability frequently. At this level some of the powerful esoteric healing symbols revealed to Dr Usui are shared with the student. 
Reiki Mastery is the final attunement where the complete system of symbols & methods of attunement are shared with the apprentice. Having been initiated at this level the new Master may now attune and teach others.
"As soon as I entered the temple, I could feel the gentle healing energy waiting patiently; protecting me as I let go of all the stress and tension I didn't even know I was carrying. Throughout the duration of the Reiki Course I was healed, lovingly taken care of and taught how to do the same for myself and others. This is a great course - even if you just want to make your own life more balanced and peaceful or to share that with others".
Alexzandrya Crawford-Ferguson
"I was very blessed to be trained Reiki level two by Chicchan. She is so knowledgable, experienced and a joy to be around. The day flew by and the Healing Temple is a fabulous space to learn in."
Heeling Dean
Vibrational Sound Healing Workshop with Chicchan
Learn how to harmonise, cleanse and revitalize your energy centres in the body (chakras) using the powerful transformative vibrations of sound.
Using pure crystal singing bowls, harmonic tone chimes and our own vocal instrument, understand and learn how to clear any imbalances or blockages held in our mind, body or spirit, which may create dis-ease and stress.
Enjoy the experience of hearing and playing 16 pure quartz crystal singing bowls which you will programme to accelerate healing and creation of abundance on all levels.
Spend these healing two days in harmony, feeling balanced and at peace with your self and others.
"Chicchan's Crystal sound bowl workshop was an amazing, spiritually informative 2 days. I learnt about the history and science behind these beautiful soul touching tools of spiritual development. To understand how they affect every level of a person be it,  physically, emotionally, mentally or spiritually, was truly inspirational. It was incredible having the opportunity to play Chicchan's crystal bowls and actually be able to tune in and feel the bowls healing voice. Chicchan was a great instructor and I wouldn't hesitate to recommend this course."
Tarryn Hill, Rising Moon Healing
"I recently attended a fun and uplifting 2 day sound vibration healing workshop with Chicchan. Chicchan has created a beautiful healing space to learn in depth the ancient wisdom of sound and its healing properties through the use of the crystal singing bowls. Her openness and relaxed sensitivity, her deep understanding of all facets of spirituality makes her incredibly inspiring to be around. So much was shared and practiced within the 2 days that I left feeling deeply passionate and confident about how I can incorporate sound into healing myself and others. It was amazing!"
Tracee Thomson

All of Chicchan's workshops are offered on-demand at our sacred healing temple in Mullumbimby.
Please contact Chicchan now by filling in the form below or calling to organise your personalised course.