Raym
Raym is a Shaman, author, columnist and spiritual teacher. His spiritual journey started late in 1994 when handling a rare crystal transported him into an altered state of consciousness and unexpected dialogue with the spirit beings closest to him. His life was transformed in that moment. 
He teaches his Crystal Dreaming™ technique to practitioners and licensed teachers worldwide and guides tours of Sacred Sites and Crop Circles in the UK.
Crystal Dreaming™ – a journey that can transform your life….
Lying in a unique mandala of crystals your practitioner will facilitate a gentle shift in your consciousness into an expanded state where your Crystal Dreaming inner journey occurs. In this enhanced state of awareness, after clearing all energies not totally aligned with unconditional love, it is possible to experience a state of absolute bliss, where profound emotional, physical and spiritual healing may occur.
Crystal Dreaming will locate and dissolve challenges manifesting here and now that have their roots in another time and place, often in past lives and frequently relating to unresolved emotional trauma.
Crystal Dreaming will bring clarity of purpose to your life and frequently leads to a blissful reconnection with the Divine. Your unique shamanic journey presents you with a golden opportunity to consciously activate and align with your life plan in a state of perfect harmony with the rest of creation.
The results of Crystal Dreaming sessions are profound, permanent and immediate, more information here 
To book your personal session with Raym fill out the form below.  
Current menu with prices here (2MB)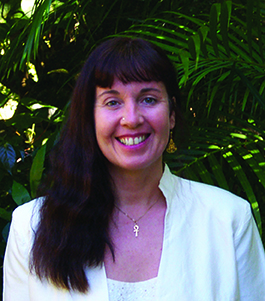 Chicchan
Chicchan's spiritual journey led her deep into the understanding that the source of male/female balance, radiant health and spiritual wellbeing, lies in acceptance and unconditional love of the self as an aspect of the Divine. 
Sharing her essence, she co-creates sacred spaces and ceremonies for healing, spiritual growth and Divine Union. Chicchan's passion is in sharing the transformative power of crystals, sound and healing energy, embodying peace in every moment.
Vibrational healing with sound with Chicchan
Crystal singing bowls are made of pure crystal quartz and when played they generate the purest tones imaginable. The vibrations generated by crystal singing bowls activate self healing of mind, body and spirit, releasing cellular memories held in your body, freeing your mind and opening your heart to more love.
The session begins with a chakra balance using the pure harmonic sound vibrations of tone chimes. Chicchan will then take you into a deep state of relaxation with a crystal singing bowl meditation, where you can let go of old patterns and emotional blocks.
You only need experience a singing bowl session once to notice a profound and positive change in your life direction. Crystal singing bowls have the power to bring about a positive shift in our consciousness, allowing us to reflect our highest radiance in physical form.
Crystal chakra balance with light and sound
Placing chakra stones on the major energy centres of the body creates a free flow of energy throughout the body. Combined with the pure harmonics of tone chimes and her voice Chicchan will facilitate a state of peace and harmony for your body, mind and spirit.
Reiki and Pranic healing, hands on healing
These techniques use our innate ability to channel divine healing energy through our hands to assist others on their journey into wellbeing. Clearing unwanted thoughts, feelings and congested energy, Chicchan can bring balance to your energetic bodies with Reiki and Prana.
Chicchan is a Reiki Master and a Pranic Healer and has been a practitioner for over twenty years. As a martial arts champion and Chi Gung practitioner her personal energy levels are high.
Voyager Tarot
Chicchan will gently reveal your whole life Mandala, a reading that encompasses your body, mind and spirit. Discover who you are and why you came here, your challenges and the best way you can overcome them and be truly happy in this lifetime. The focus of these readings is on your empowerment to fully realise your own ability to create the positive future you deserve.
Relaxation massage, deep peace
Relaxation massage with Chicchan is a special experience. The healing energy generated by the hands of a Reiki Master whilst massaging has to be experienced to be believed.
Using a combination of techniques Chicchan will take you into a deep state of relaxation, where you can let go of tension and surrender to bliss. 
Jaw R.E.S.E.T.
We hold a great deal of trauma in our jaws, this affects the lower meridians or paths of energy in our bodies. This form of energy work with Chicchan, based on Kinesiology does not involve any physical manipulation of the jaw and can be very useful for those who grind their teeth or are faced with any other challenge with the jaw.
Current menu with prices here (2MB)
To book your personal session with Chicchan please fill in the form below or call the number below.